Location:
DGLocos GD #34 4-10-0
Gorre & Daphetid RR loco #34 4-10-0 Mastodon was faithfully recreated by Dave Gorelle of DGLocos. See Dave's DGLocos album on the GandD Group for more excellent steam recreations and even videos.
Location:
Cinder Valley Railroad
Eagles Nest on Bill DeFoe's Cinder Valley RR
. Bill also has other photos on the GandD Group. Here's one of Bill's albums.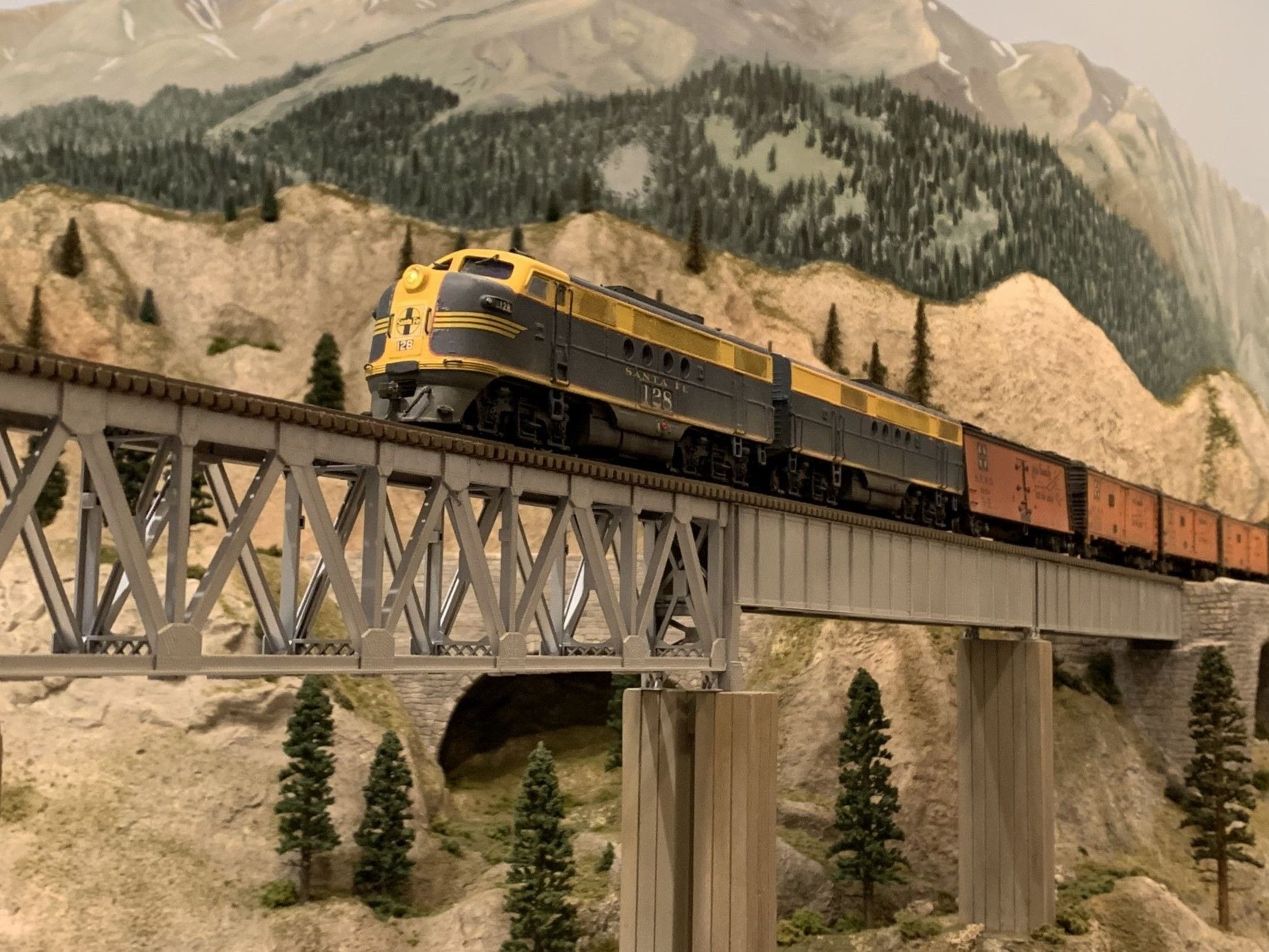 Location:
Dana-Shelly High Bridge
Dave Ullman AT&SF FT #128 A-B units built in the 1980s
. Cary bodies, re-powered in 2019 with Athearn Genesis drives and Tsumani2 sound.
Location:
groups.io/g/GandD
The online GandD Group for discussion and picture posting of one of the greatest model railroads of all time, John Allen's Gorre & Daphetid RR. This group of 1,000+ members has a lot of interesting discussions, GandDers photos, and other extras.
Gorre & Daphetid RR Favorites